Accountability Buddy
Creating a website for an online personal development service.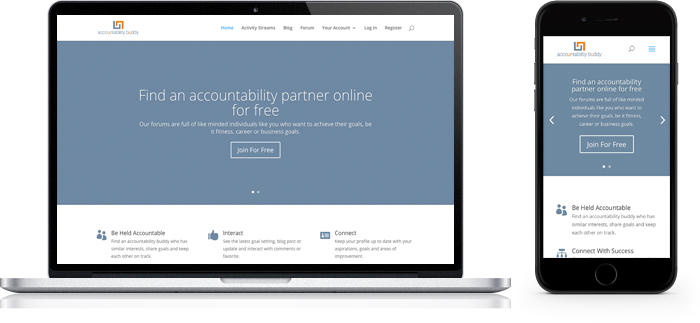 Social
Social media presence was a must for accountability buddy, to get the name out there. We set up, managed and grew their social media following through advertisement and clever hashtags.
Logo
Logos can speak a thousand words, and accountability buddy needed it paint a picture. By designing a logo which represented their "united" service allowed them to have a consistent image across their website and to advertise their social media presence.
We designed this website from scratch and created a website that the client loved. It was all about creating the brand and giving the service an identity by designing a logo and consulting on colours.
SEO
We love seeing a website on the first page of Google and this is what we did. They needed to be heard and we made sure that they were, by using certain keyword research to get them noticed.