All Seasons Building
Providing a platform for this growing business to display their wide array of services.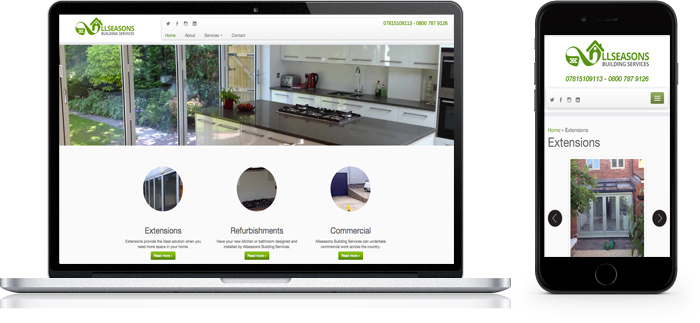 Design
All Seasons Building Services hadn't had a website in the past, so we created them a new one. We created a website that allows them to display their latest work and is a perfect online portfolio to show prospective clients.
Email Address
We created several emails for each area of the business. This allowed the directors to stop using personal emails and presented a professional image on business cards and transport vehicles.
Logo
We carried out a branding package with All Seasons Building Services. We provided them with a logo that we were able to use on their website but also on clothing, transport vehicles and business cards, giving a consistent image.
Social
All Seasons Building Services never had a social media presence, they did when we'd finished! By creating several social media accounts and managing them created new business from traffic on their website.