Aurora Rackham
Providing a website for the business to display its hand crafted goods.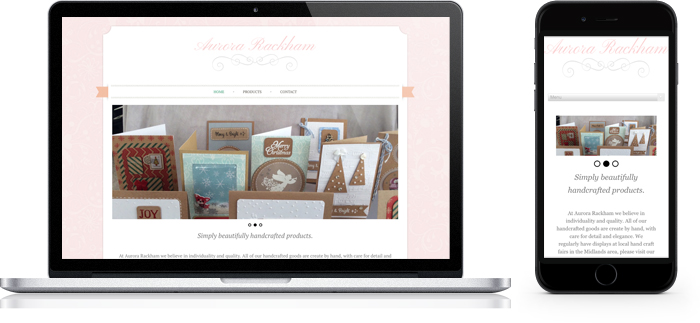 Design
Our mission was to reflect the beautiful handcrafted products in the website design. We adopted a floral theme and added in extra features to give the desired design that the client was overjoyed with.
Logo
The brand revolved around beautiful hand crafted goods. By designing an elegant logo we were able to give brand continuity from their websites to their business cards. They agreed the logo reflected their values.
Our client has never had a website and realised that they are a perfect platform to advertise their goods. We host the website on a monthly basis and leave our clients to doing what they do best…making beautiful handcrafted goods.
Blog
Blogging is becoming ever present in our lives and what better way to shout about your products?! We set up an integrated blog for our client, where they can talk about and advertise their products.