Hi Tech Recruitment
Creating a website for a global recruitment company to display their services.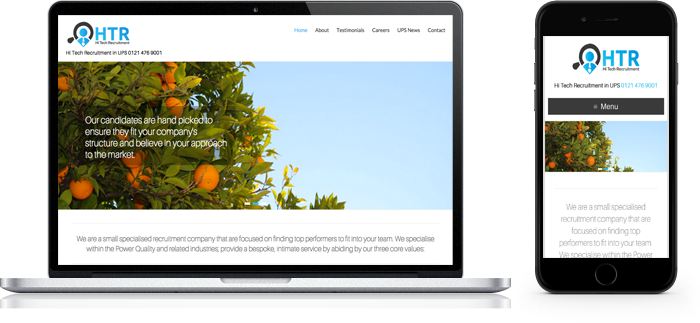 Design
Hi Tech Recruitment already had a website, but they wanted to move away from their previous corporate image. We worked together to create a website that conveyed the personal service in recruitment, and to great effect.
Social
Hi Tech Recruitment already had a social media presence, this was important to carry on this theme on their new website. We included the previous social media links such as Linkedin which drives traffic to their website.
Logo
Personality was the key to the website so a new logo was a must. We worked to create the perfect logo, using certain colours and a personal icon allowed us to convey the message of personality behind Hi Tech Recruitment.
Blog
Being able to post upcoming jobs was an important feature we had to incorporate into the new website. Using a blog, the director is able to log onto the website and create adverts for upcoming positions to help increase business.