Mini Digger Hire With Driver
A website to display the services of a mini digger hire rental business.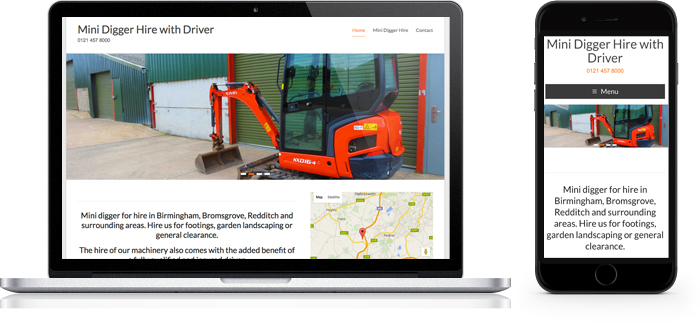 Design
Mini digger hire with driver had never had their own dedicated website, only a page on another website. Our job was to create a new website from scratch, where they could display the services that they offered.
Social
We set up and managed their social media accounts posting new content and updates to the website. By doing this we increased traffic through their website which resulted in more business and they became a recognised name in the area.
They needed some great action shots for their new website. We worked together on site to ensure we got plenty of great quality images to be used on their website to display their equipment in the best light.
Optimisation
Mini digger hire's main objective was to increase business, by optimising the content on their website we enhanced their page rank on the popular search engines to drive traffic to their website, resulting in more business.